Languages
Mauritius official language is English but the most spoken languages are French and Creole.
Time difference
Mauritian time is 4 hours ahead of the GTM time. For example, when it is 9 AM in Mauritius, it is 0 AM in New York, 5 AM in London, 1 PM in Singapore and 4 PM in Sydney.
Money
Currency in Mauritius is Mauritian Rupee. US$1=Rs36. Be aware that it is common practice to bargain in markets, for taxis and some hotels. Moreover, credit card is widely accepted and atm machines can be found everywhere.
Budget / person / day
– Low budget around $30 (Rs1000) : simple guesthouse (Rs800) + simple meals (Rs200) + bus (Rs20)
– Moderate budget around $100 (Rs3500) : good hotel (Rs1500) + meals at good restaurants (Rs500) + car rental (Rs1500)
– High budget around $230 (Rs8000): high-end hotel (Rs4000) + meals at luxurious restaurants (Rs1000) + taxi everyday (Rs3000)
Electricity
In Mauritius, most of the plugs are type C (French type with 2 plugs) or sometimes type G (English type with 3 plugs).
Voltage is 230 volts and frequency is 50Hz.
Visa & Passport
– Visa: for a stay less than 3 months, citizens of most countries (including European Union members) don't need any visa.
– Passport: your passport must still be valid after the date on the return ticket.
– Return ticket: your return ticket must be purchased before departure.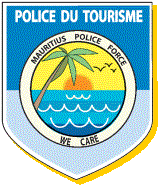 Security
There are no hostilities of any kind in Mauritius.
But for any problem encountered, call the tourist police at (+230) 213 1740.
Health

& Water
You can find many hospitals and pharmacies throughout the island. Good to know: in public hospitals, medical care are complimentary for both Mauritians and foreigners!
No vaccinations are officially required, but hepatitis A and B immunisations are recommended.
Tap water is safe to drink (except in Rodrigues). Do note that when a cyclone happens, it's advisable to drink bottled water instead.
---
See our villas in Mauritius. Inspected and selected by Villa-Finder.com.