In spite of its small size, rest assured that you will never run out of things to do in Mauritius. Indeed, this tiny, sun-specked island offers a plethora of activities that will keep you entertained until the very last day of your stay. From sampling local street food to more thrilling adventures, you can be sure that Mauritius will provide you with just about any type of activity you want.
Tea Plantations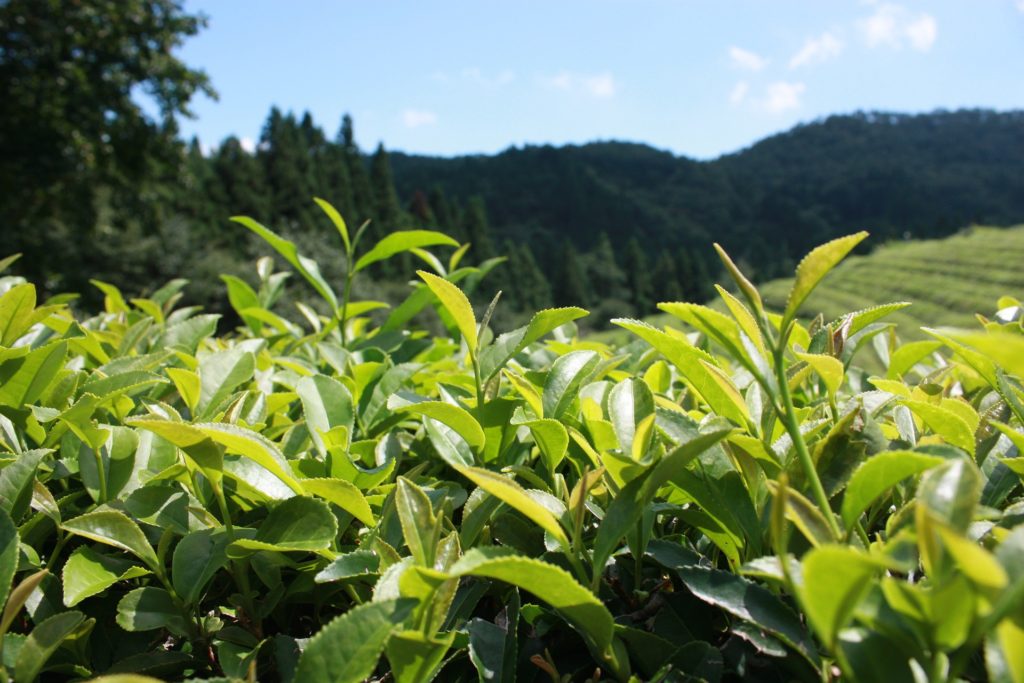 The island is particularly known for its tea plantations that will undoubtedly charm you as you take a stroll through the lush greenery. The Bois Cheri tea plantation, for example, is open to the public every day except Sundays. Tours normally last for two hours. Packages commonly include a guided tour with tea and biscuit tasting, a visit to the tea plantation and museum as well as free stroll across the grounds.
Tourists will be glad to learn that the grounds include a small lake where you can take a refreshing dip. If you get hungry, you can enjoy a nice lunch at the famous Bois Cheri restaurant found right on the estate. This establishment is known for its local dishes such as fresh seafood platter, Chicken in Green Tea Sauce, Salted fish, Octopus curry and the likes.
Sea Activities
No one can go to Mauritius and not try at least one of its numerous sea activities. Indeed, the island offers just about anything. You can find full-day catamaran trips that will take you around the small islets, sunset cruises and dinners abroad vintage ships. If you want to experience something more energetic, practically every beach on the island offers activities. Water skiing and water parachuting will give a bird's eye view of this magnificent island.
If you want to explore the famous Mauritian underwater world, you can choose from between a semi-submersible submarine, full submarine experience or even underwater walk and scooter. Additionally, you can book scuba lessons in every corner of the island. Glass bottom boat rides are absolute musts if you're visiting the island. These boats are fitted with a Plexiglas floor, providing you with an awe-inspiring view of the underwater life.
Sky Diving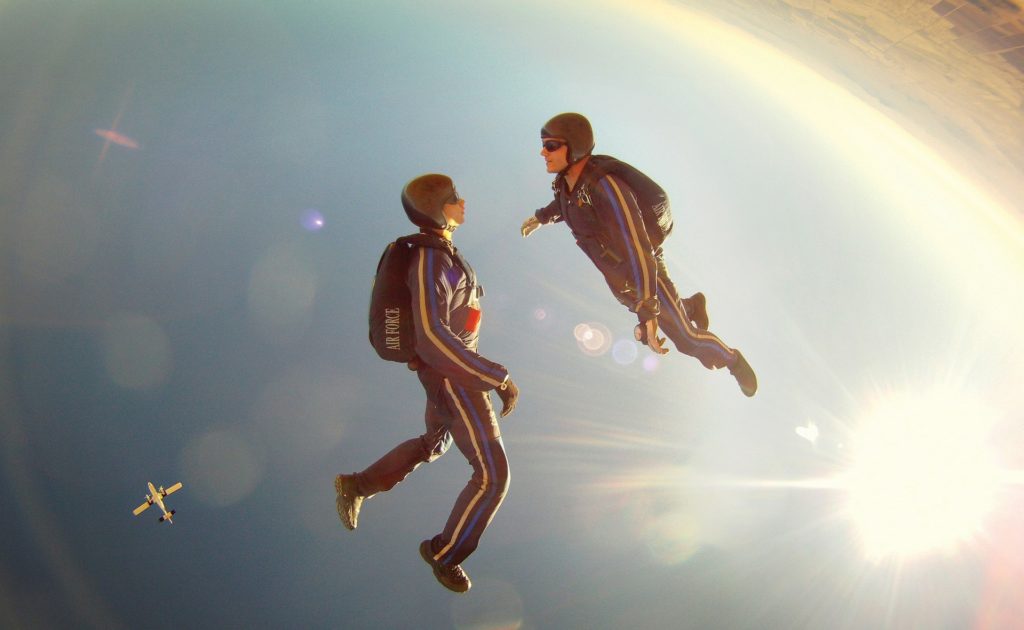 Mauritius is one of the rare Indian Ocean destinations to offer this thrilling activity. If you want to experience a sensation of complete and utter freedom, don't hesitate to book a sky-diving tour. Don't worry, you will jump out of the helicopter strapped to your guide. If you need to capture this once-in-a-lifetime moment, your guide will be able to help. There are a few restrictions regarding the visitor's weight, age and physical condition. Be sure to properly inform yourself before you book this thrilling experience.
Street Food
Hyenic, delicious and- more importantly- extremely varied, Mauritian street food is a reflection of the island's multicultural aspect. From Indian delicacies to traditional Creole snacks, you will find different types of dishes that will titillate your taste buds. Virtually every street on the island comes with a "Dhall-Puri" vendor. Dhall-Puri is a pulse-filled pancake sold in pairs and filled with three types of Mauritian curries, tomato sauce and chilli. You can also enjoy local fritters such as potato dipped in chickpea batter, fried chickpea balls and the likes. If you're in the mood for something cool and sweet, check out the local shaved ice coated in local syrup.
Golfing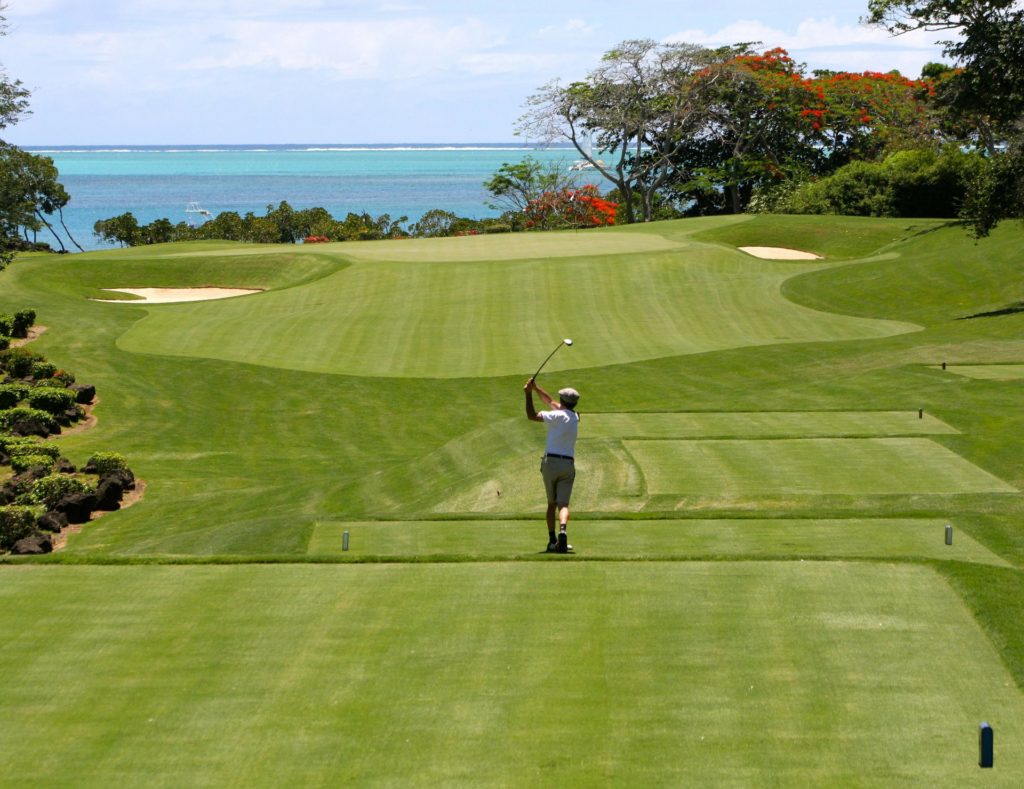 There's no denying that golfing in Mauritius is an experience unlike anything else: with vivid green lawns that stretch for miles under the warm sunlight and a healthy sea breeze to invigorate your senses, it's no wonder that golf courses can be found on all four corners of the island. Because it is such a popular sport in Mauritius, you should have no trouble booking yourself a course as well as a caddy, even on shorter notices.
Some of the best golf courses in Mauritius are found at:
Mauritius Gymkhana Club
Avalon Golf Estate
Long Beach Golf and Spa
Heritage Awali Golf and Spa
Tamarina Golf and Spa Boutique Hotel
One golf session can cost you between 1500 and 7000 MUR. Check out this article for more information.
Trekking
Trekking is an activity that's widely practised in Mauritius, thanks to the rocky and hilly terrains that offer plenty of opportunities. Whether you want to enjoy a long hike in a deep forest or trek across the slopes of a mountain range, you can be sure to find the ideal setting on this tropical island. Most- if not all- of the trekking terrains are entirely free, but if you want, you can also hire a guide or pay for a full trekking package with lunch, snacks and beverages included. This can cost you around 1500 to 3000 MUR per person.
The most scenic trekking spots in Mauritius include:
Rochester Falls
Vallee des Couleurs Nature Park
Signal Mountain
Peter Both Mountain
Black River Gorges
Le Morne Brabant
Interested? Check out the best treks in Mauritius.
Family Activities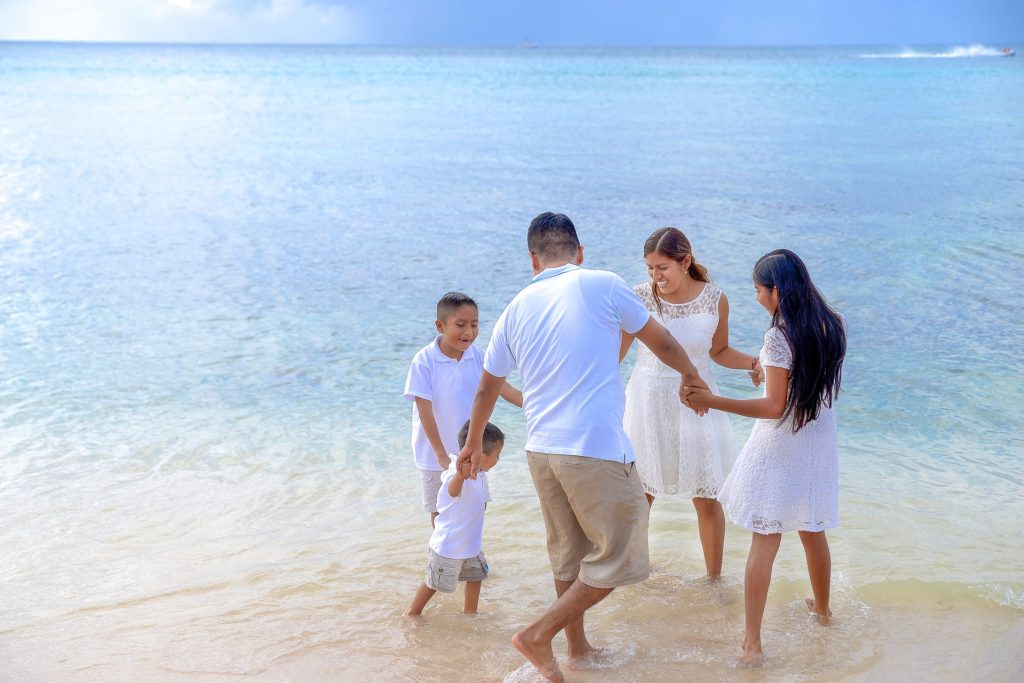 Mauritius might be small but because one of its main source of income lies in the tourism industry, there's certainly plenty to do with the family. Several parks are especially dedicated to kids, with different types of additional activities that are also suited to adults as well. You can make the most out of the pristine beaches by taking the whole family on a seaside picnic followed by an exhilarating swim in the clear lagoon.
A few of the numerous family activities in Mauritius include:
Casela Adventure Park
Vallee des Couleurs Nature Reserve
La Vanille Crocodile Park
Cascavelle Shopping Mall
For more recommendations, check out our article on family-friendly activities in Mauritius.
Cultural Activities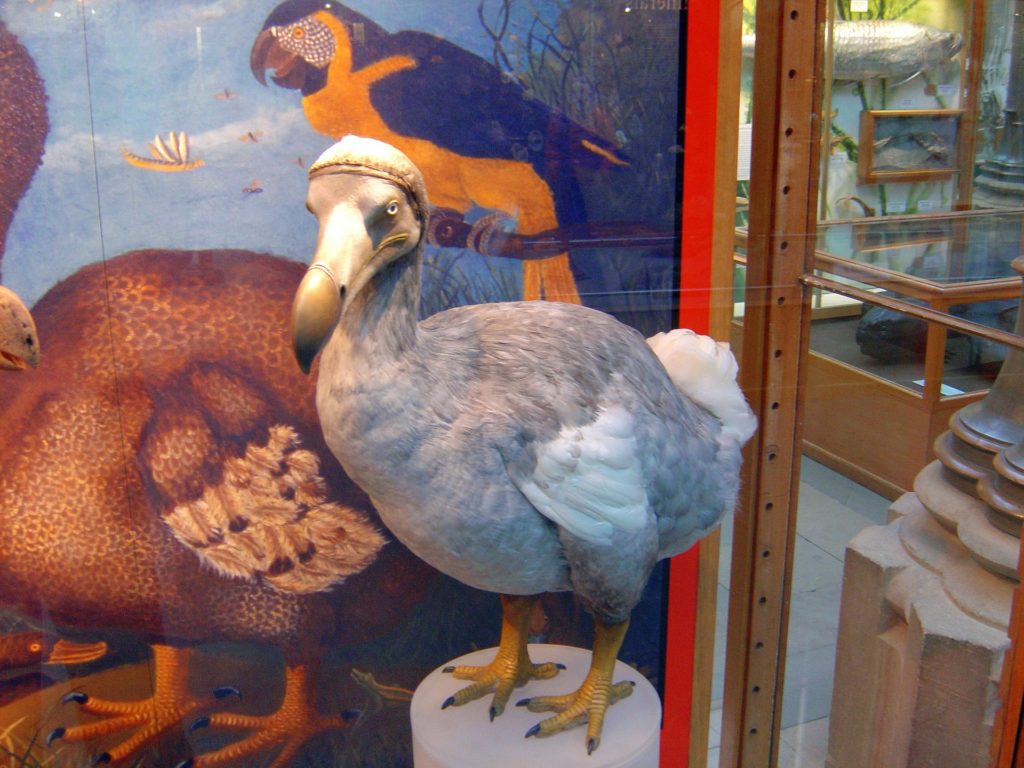 Mauritius represents a blend of different cultures and religions so it's quite natural that the island offers an extended variety of cultural activities that will help you experience a sense of local culture. Whether you want to join the locals in a Sega dance by a campfire on the beach or partake in the numerous activities organised for the annual Chinatown festival, there's no doubt that you won't run out of things to enjoy, regardless of whether you're travelling solo or with a group. These cultural festivals and activities also offer ample opportunities to interact with the locals, gaining a vibrant insight into Mauritius's diverse culture.
The most popular cultural activities in Mauritius include:
Porlwi by Night
Diwali
Sega Nights
Sunday Brunches
Chinatown Festivals and Shows
Find out more here.
Shopping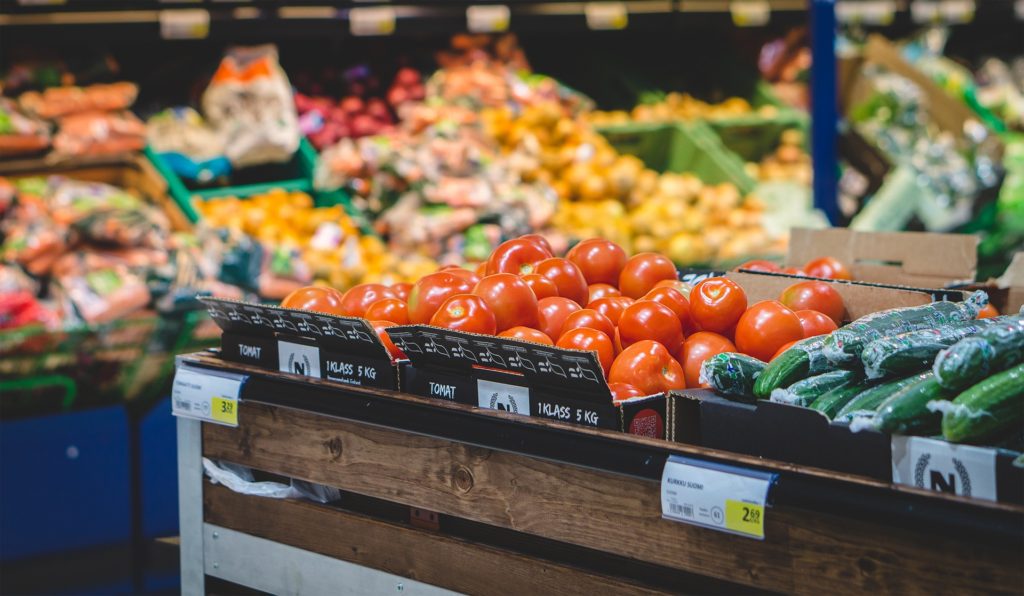 Because the currency in Mauritius is quite low as compared to other parts of the world, shopping on the island can be quite an exhilarating experience- provided, of course, that you avoid the regular tourist traps. On this island, you can shop for just about anything including clothes, handcrafted souvenirs such as ship sculptures and dodo keychains as well as typical Mauritian groceries such as pickled chillies, dried local fruits and candied fruits, among others.
Some of the best places to shop in Mauritius are:
Le Caudan Waterfront
Bagatelle Shopping Mall
Port Louis market
Related: Shopping in Mauritius
Whale and Dolphin Watching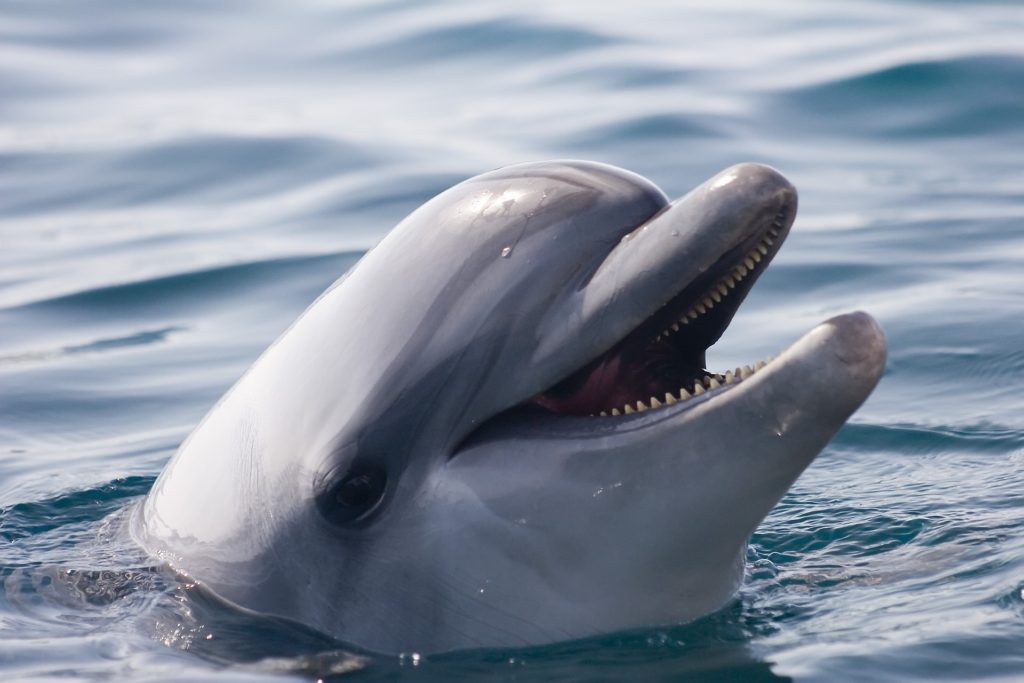 Because of the clear and calm waters- courtesy of the coral reefs that surround the lagoon- Mauritius offers plenty of whale and dolphin watching opportunities. You'll actually find boats that depart from literally every corner of the island, at varying prices. Because these aquatic mammals aren't being kept in captivity, you'll be able to watch them in their natural habitat. If you don't feel like going through the hassle of renting a boat, a skipper and a guide, rest assured that the overwhelming majority of hotels do offer Whale and Dolphin Watching excursions. Most of them depart very early in the morning to maximise your chances of spotting them. For more information, check out this article.
---
See our villas in Mauritius. Selected and inspected by Villa-Finder.com.