With untamed beauty, Mauritius attracts thousands of visitors every year, especially because of its silky soft beaches and sparkling seas. While the island caters to every budget, if you want a luxurious stay, Mauritius will pamper you to your heart's content. There are plenty of luxurious accommodations in Mauritius to ensure that your holiday is as comfortable as possible.
Luxury Hotels in Mauritius
Very few hotels can rival the St Regis Mauritius in terms of charm and luxury. This stunning hotel is on the south-western side of the island. Overlooking the deep blue ocean, the St Regis offers dedicated butler service which caters to your every need. The hotel additionally features a Watersports Centre, Children's Club as well as a stunning pool. There is also a fitness club as well as the world-famous Iridium Spa. This hotel enjoys a convenient location. You can easily explore popular tourist attractions such as Casela Nature Park, Seven Colored Earth and the Black River Gorges from the hotel. Manor Suite is priced at $1100 per night and guests can enjoy services such as housekeeping as well as a private butler.
Not far from Port Louis, The Oberoi Mauritius is the only luxury hotel on the island that enjoys 600 meters of white sand beaches. This provides you with ample space to bask in the sun and dip in the fresh cool water. At this hotel, you will additionally be able to enjoy gourmet meals at the hotel restaurants. Indeed, the restaurants also offer traditional local dishes as well as fine international cuisines. The bar offers the ideal conditions to kick back and unwind with a nightcap after a day of exploring the island. All rooms feature wall-to-ceiling windows and marble bathrooms with spa-like conditions. High-speed WiFi access is also available, as well as satellite television, iPod dock, espresso and coffee maker and an electronic safe. Rooms start from $500 per night.
Luxury Villas in Mauritius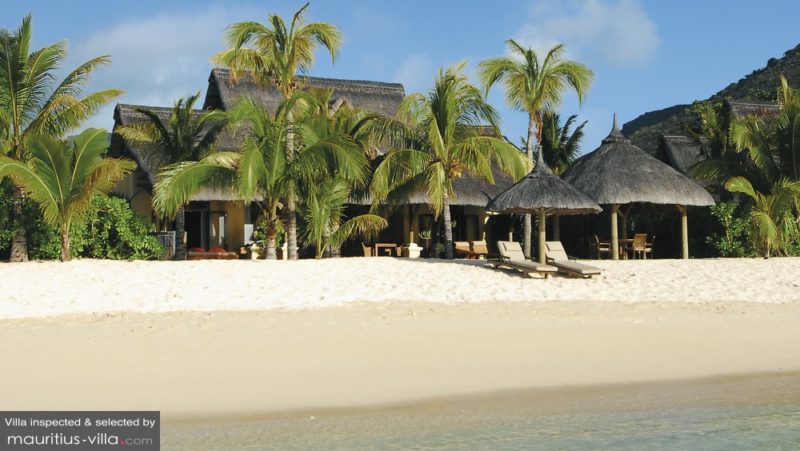 With the beautiful Le Morne mountain in the background and beachfront access, Paradis Villas is the perfect luxury retreat in Mauritius. The two-bedroom home gives you access to an 18-hole golf course, sports center and and various restaurants of the Paradis Hotel & Golf Club. You will also be able to enjoy gorgeous views of the sea and the Mauritian sunsets. Families love the villa as it features a children's room and child-friendly facilities. You won't have to lift a finger at Paradis Villas and the staff is always ready to fulfill your wish. In-villa massage, chef and boat rental, you've got them all! Rates start from $2,310 per night.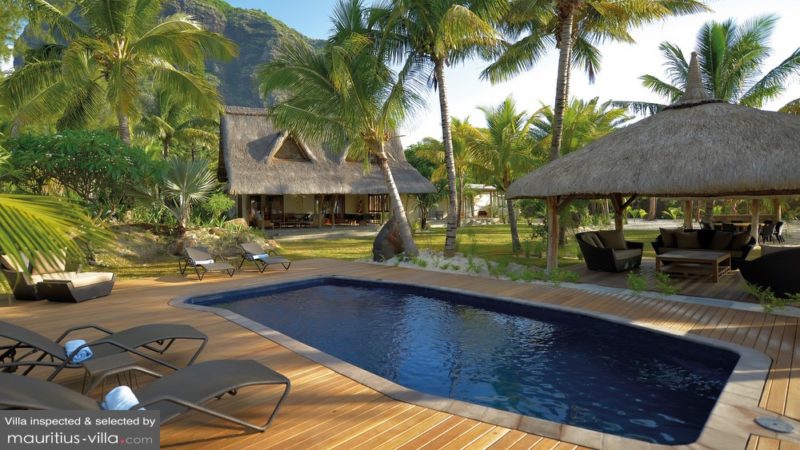 Located on the west coast of Mauritius, Villas Dinarobin offers direct beach access as well as unobstructed ocean views, enabling you to admire a spectacular sunset every evening. With plenty to do in the surroundings, Dinarobin Villas is conceived to provide you with a perfect oasis of peace and relaxation.
The villa is gloriously opulent, lavishing you with care and attention from the personal chef and private butler so you won't have to lift a single finger.  You'll be able to enjoy your own heated pool, Jacuzzi and sun-soaked garden as well as the generous living quarters that include 4 beautifully furnished bedrooms that can accommodate up to 8 guests. Rates start from $3,351/night.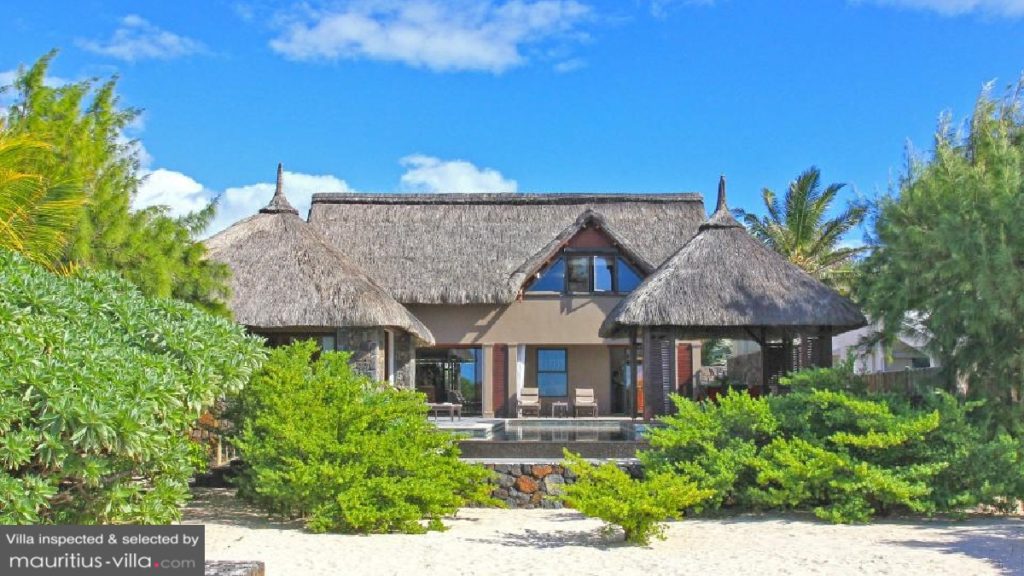 Starting at $954/night, Villa Lafayette brims with sheer sophistication and luxury. You will find this villa in the sunny village of Poste Lafayette. With 5 bedrooms that can comfortably sleep a maximum of 10 people, Villa Lafayette faces the glorious Indian Ocean and even offers a direct beach access, ensuring that you can go for a swim anytime you fancy! The private swimming pool blends perfectly with the sunny garden to create your own little slice of heaven. Because Villa Lafayette strives to provide a memorable holiday in Mauritius, you will be able to enjoy different amenities such as a Teppanyaki grill, housekeeping, personal chef and private butler.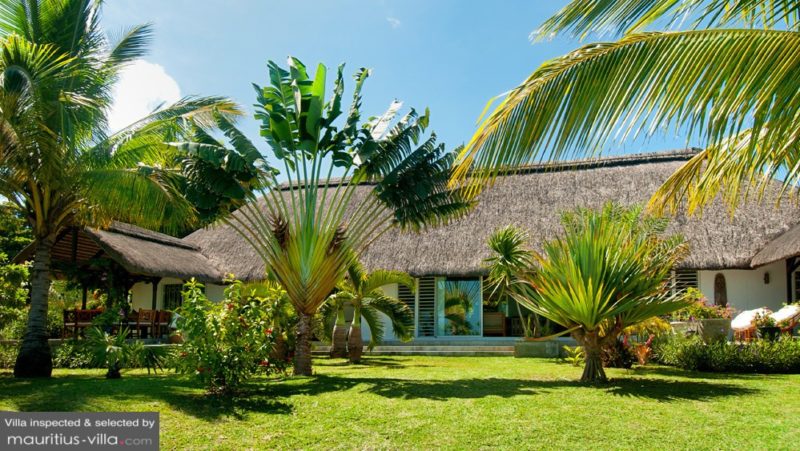 Villa Pereybere 1 is found in the North of Mauritius, where the beaches are reputed for their white silky texture. The pristine turquoise lagoon which is an absolute bliss to swim in. One of the best luxury villas in Mauritius, this villa comes with 4 spacious bedrooms that can sleep up to 6 people. Featuring barbecue facilities, free WiFi as well as its own hamman, this charming accommodation offers a direct access to the beach. You'll even be treated to a view of the Coin de Mire islet, which you can visit during the day. Housekeeping and gardening services are offered. Rates start from $923/night.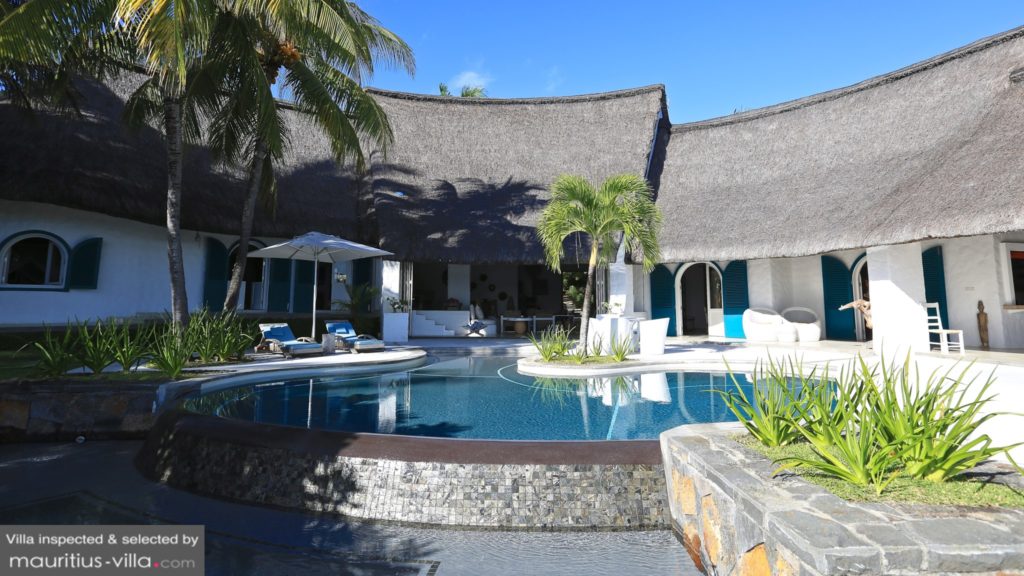 One of the most luxurious accommodation on the island, Villa Sable et Mer is located in the quiet village of Trou d'Eau Douce, which translates as 'sweet water hole'. This 6-bedroom villa can very comfortably accommodate up to 12 guests. It comes with a private beach, enabling you to enjoy as much privacy and intimacy as you'd like. Ideal for group holidays, the villa has a spectacular infinity swimming pool that overlooks the lagoon. You will also be able to enjoy two separate kiosks that come with their own sitting area and bar. An outdoor dining area completes this picture-perfect scenery offered by Villa Sable et Mer. Rates start from $850/night.
Brimming with sheer opulence and luxury, Villas Trou aux Biches costs $1140 per night and is worth every penny. Among the most luxurious accommodations in Mauritius, this establishment comes with three beautifully furnished bedrooms that can sleep 6 guests. Boasting a lavish interior and exterior, Villas Trou aux Biches is tucked in a 5-star resort and offers truly stunning views of the ocean. With a barbecue area for alfresco dining under the stars, this self-catering villa also comes with refreshing swimming pool, garden and luxurious master bedroom, complete with rain shower in the en-suite bathroom. Outdoor showers and a Jacuzzi tub are also included. Guests can additionally enjoy daily housekeeping services as well as different spa and watersport activities.
---
See our villas in Mauritius. Inspected and selected by Villa-Finder.com