Forget about a snowy white Christmas with the temperature dropping down to minus degrees. Christmas in the tropics is all about the sun and the sea fueled by an almost electric holiday spirit that will sway even the most hardened Scrooge. For this reason, Mauritius stands as one of the most popular holiday destinations in November and December. Best of all, the island blooms into life then, offering an assortment of activities and festivals to help you make the most of the holiday spirit.
1. Soak up the Christmas spirit at the malls
Even if you're not planning on doing any shopping, you simply can't miss a visit to one of the many sprawling malls during the festive season. Indeed, during Christmas and New Year in Mauritius, these malls are exquisitely decorated, with fairy lights and towering Christmas trees- not to mention the occasional Santa walking about handing out candy to kids. Most malls also have a Santa's grotto where you can have your picture taken.
As soon as the second week of December hits, Bagatelle Mall– located in the centre of the island- starts rolling out the Christmas activities so expect plenty of carolling, secret Santas as well as plenty of alluring discounts on several items.
Of course, it goes without saying that the Christmas-themed malls are best explored at night when the lights start to sparkle.
Related: Best 5 places to do shopping in Mauritius
2. Go camping on the beach
It's no secret that Mauritians love to party. Therefore, if you're planning on spending Christmas and New Year in Mauritius, do not hesitate to grab a tent and pitch it on the sandy shores that fringe the Indian Ocean. Since the weather in December is so pleasantly warm, you'll certainly encounter a crowd, especially if you're camping over the weekend. However, this adds to the festive atmosphere and you will probably end up dancing the night away to the beats of a typical Mauritian Sega, by a bonfire.
Some of the best beaches to visit and camp by during the festive period include Flic en Flac (centre, la Cuvette (North), Pereybere (North) and Le Morne (South). These beaches become particularly animated on New Year's Eve and rest assured that you will find more than your fair share of hawkers selling an assortment of meals for your New Year's Eve celebration by the ocean.
Want to learn more about beaches in Mauritius? Check out our guide here.
3. Dress up for a posh party
If you would like to enjoy Christmas and New Year in a more elegant spirit, be sure to check out what some hotels have to offer: Tamassa Resort, for example, is known for its legendary Christmas eve dinners where you can tuck into a delicious multi-course meal at Playa, its gourmet restaurant, or in the buffet-style dining room.
For New Year Eve's celebrations, head over to Labourdonnais Waterfront Hotel which is located in the capital city of Port Louis. Every year, this hotel hosts a Governor's Ball on December, 31st where you can dress up as fancy as you like. Indeed, the hotel offers quite a sight to behold with everyone dressed up in their best finery, perfectly blending with the glitz and glamour of the night. If you prefer a more toned down celebration, you will find that the same hotel offers two additional parties in their other restaurants, where you can savour refined and elegant dishes while toasting the new year.
4. End of year shopping in Mauritius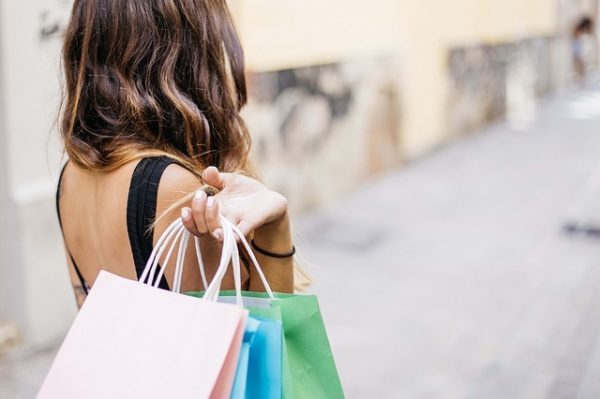 Because it is something of a tradition on the island for everyone to wear a brand new outfit on the first of January, you can expect plenty of excellent shopping opportunities so be sure to save a least a day to browse through some excellent deals. In fact, end-of-year sales in Mauritius comes with the same kind of frenzied anticipation as Black Friday sales everywhere else in the world- minus the angry hordes of course.
Be sure to head over to Port Louis for a browse through the colourful market stalls, most of which offer reasonably-priced items. This is also the time when you will find plenty of street hawkers offering just about everything from toys for the kids, decorative items for the home, assorted Mauritian snacks, clothing and just about every type of souvenir you could think of. Wondering what else you can do in Port Louis? We've got you covered!
5. Enjoy a cosy family Christmas in your villa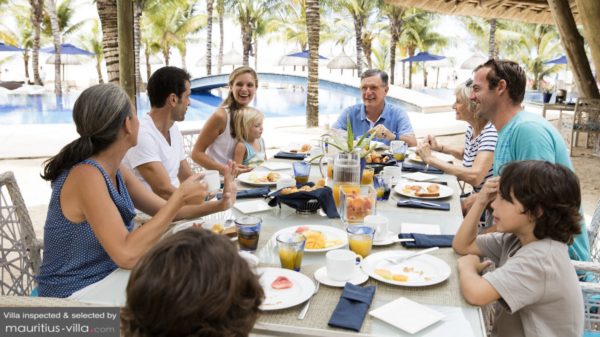 Because so many people flock to the island in the festive period, it is crucial to make all your reservations in advance – and that includes your villa in Mauritius. Most of the time, it is near impossible to get a great hotel room after the end of November.
The best thing about spending Christmas and New Year in Mauritius is that most hotels and resorts spare no expense to create a delightfully festive ambience. So, if you don't feel like going out, you can always stay right there at the hotel and soak up that warm Christmas spirit. Shanti Maurice, for example, brings together a scenic setting and an absolutely festive atmosphere with its charming decorations and delectable dishes.
If you're travelling on a budget or would like to rent your very own private space, rest assured that there's no shortage of villas in Mauritius which you can holiday in during Christmas and New Year.
6. Explore the island on foot
There's no better time to take a night stroll in the city centres than on December 31st, before the midnight mark. Not only will the evening be illuminated by fireworks and firecrackers- just about everywhere you go- but everyone will be out on the street, talking, eating, mingling and probably dancing as well, once the island rum has kicked in!
The city centre of Port Louis is particularly animated on that evening, and you can also sample some traditional Mauritian fares while you soak up the party atmosphere. These include fried delicacies such as samosas, steamed Chinese dumplings and a tall, chilled glass of Alouda which basically consists of a glorious mixture of cold milk and condensed milk with grated jelly and basil seeds, all of this topped with a generous scoop of ice cream.
And you can be sure that you won't miss the stroke of midnight since the entire island erupts into a deafening blast of noise, colours and sounds as the fireworks go off, while everyone happily wishes each other a happy new year.
7. Make use of the gastronomical Christmas promotions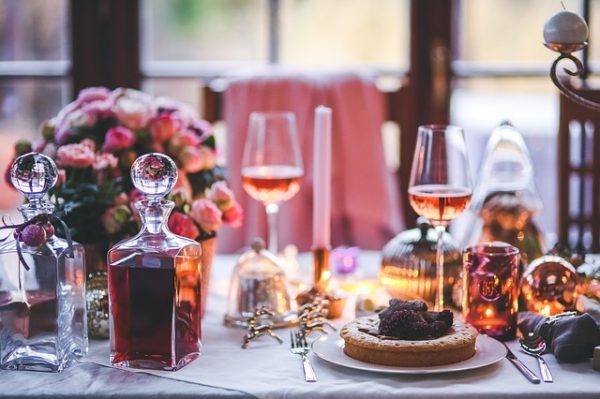 There's no better way to really soak up a tropical Christmas than to savour the local cuisine. If you're visiting Mauritius in December, then you're in luck because several restaurants offer interesting packages and promotions so you can tuck into a festive fare at less than the regular price.
Mugg and Bean, for example, is a quaint eatery located in Bagatelle Mall, at the centre of the island. Every year, this place offers a special Christmas brunch buffet on the first weekend prior to Christmas. For the price of Rs.400, you can eat to your heart's content and sample plenty of typical brunch fares as well as a few local specialities as well.
Additionally, La Plage Beach Club is hosting a Christmas Eve Gala dinner, complete with a six-course menu and free entertainment. Since this club overlooks a private stretch of beach, you will be able to dance the night away right by the ocean's edge. The menu includes delicacies such as pan-fried foie gras, Supreme Stuffed Chicken, Christmas log and more.
Some other restaurants offering a special Christmas dinner include Wolmar Restaurant, Bellevue Maritim Crystal Beach, La Baie Restaurant, Great Delight, Shangri-La's, among others.
Merry Christmas, everyone!
---
See our villas in Mauritius. Inspected and selected by Villa-Finder.com.